Pair of Dove Lamps by Mario Barbaglia and Marco Colombo for PAF Studio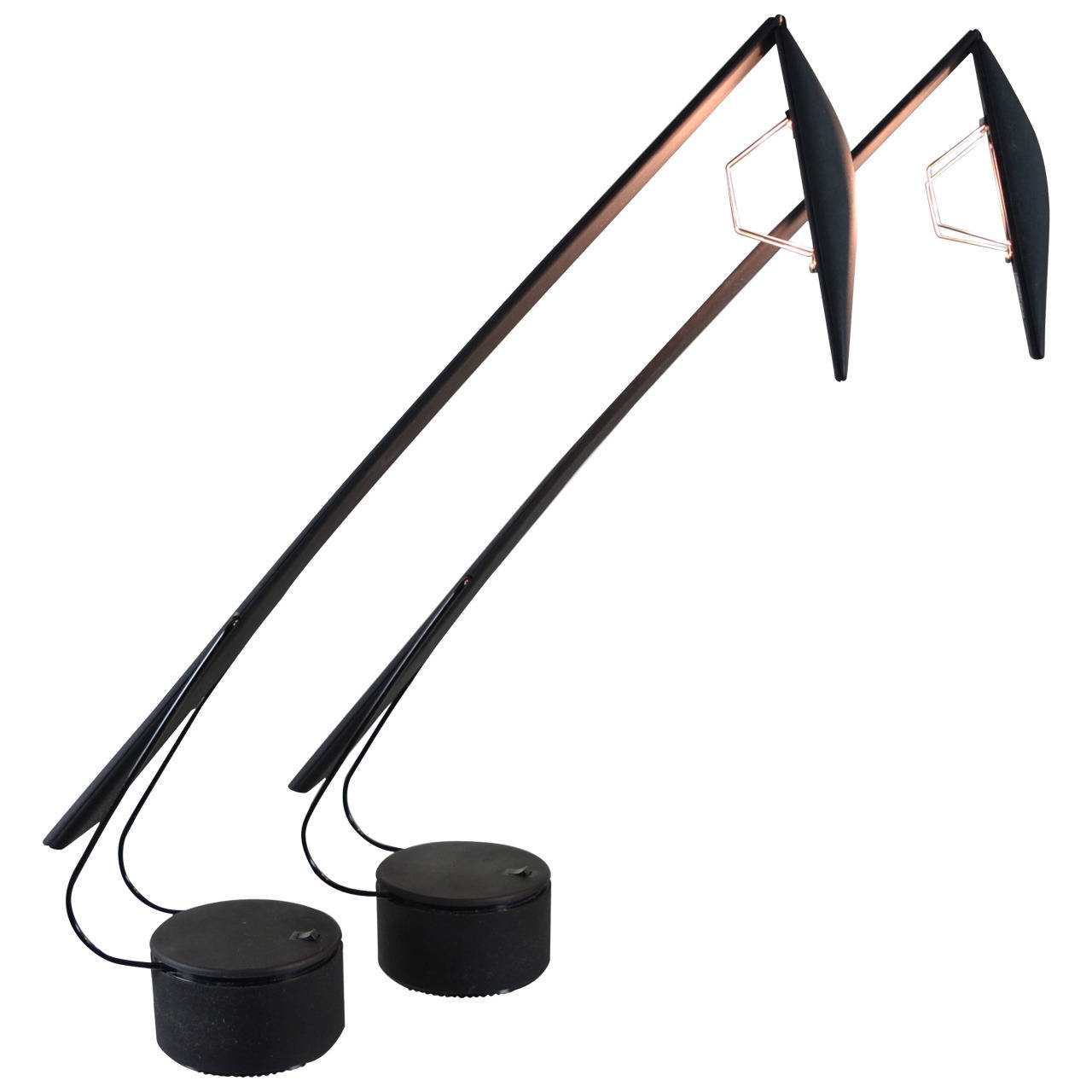 Pair of Dove Lamps by Mario Barbaglia and Marco Colombo for PAF Studio
Nice clean pair of "Dove" lamps designed in the 1980s for PAF Studio, made in Italy. They feature halogen bulbs, low and high settings; simple toggle switch on base. Highly adjustable with swivels in base, up and down adjustment of main arm and up tile adjustment of lighted "head".
Dimensions: 36.5"H X 33"W X 4.75"D
We ship worldwide. For more information about this

product, please email us or call us at (203) 984-4222.