Tulipan Kalmar Chandelier, Austria, circa 1960s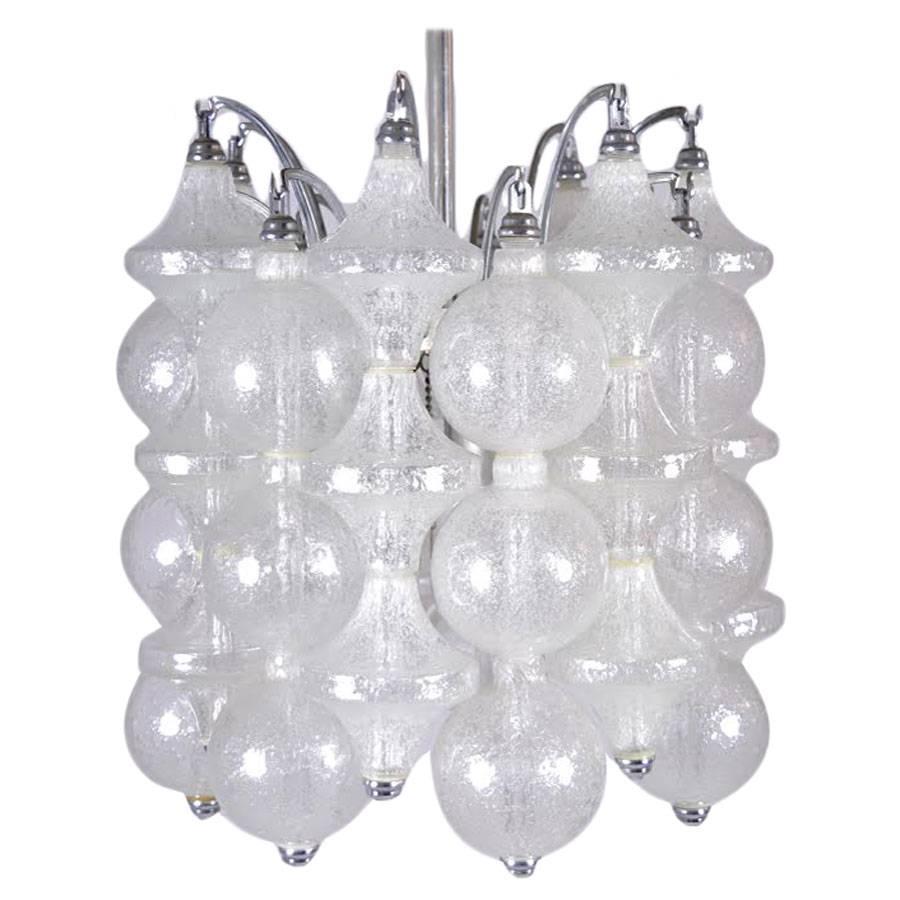 Tulipan Kalmar Chandelier, Austria, circa 1960s
This is one of the most spectacular chandeliers we have ever had. Made of heavily seeded blown glass spheres alternating with conical shapes that fill the voids between the spheres. Fine quality fixture features three standard bulbs.
Dimensions: 14" Diameter X 14"Height --the rod (which may, of course, be adjusted) adds another 12" to make total height of 26".
We ship worldwide. For more information about this

product, please email us or call us at (203) 984-4222.