Pair of Modern Upholstered Slipper Chairs, circa 1960s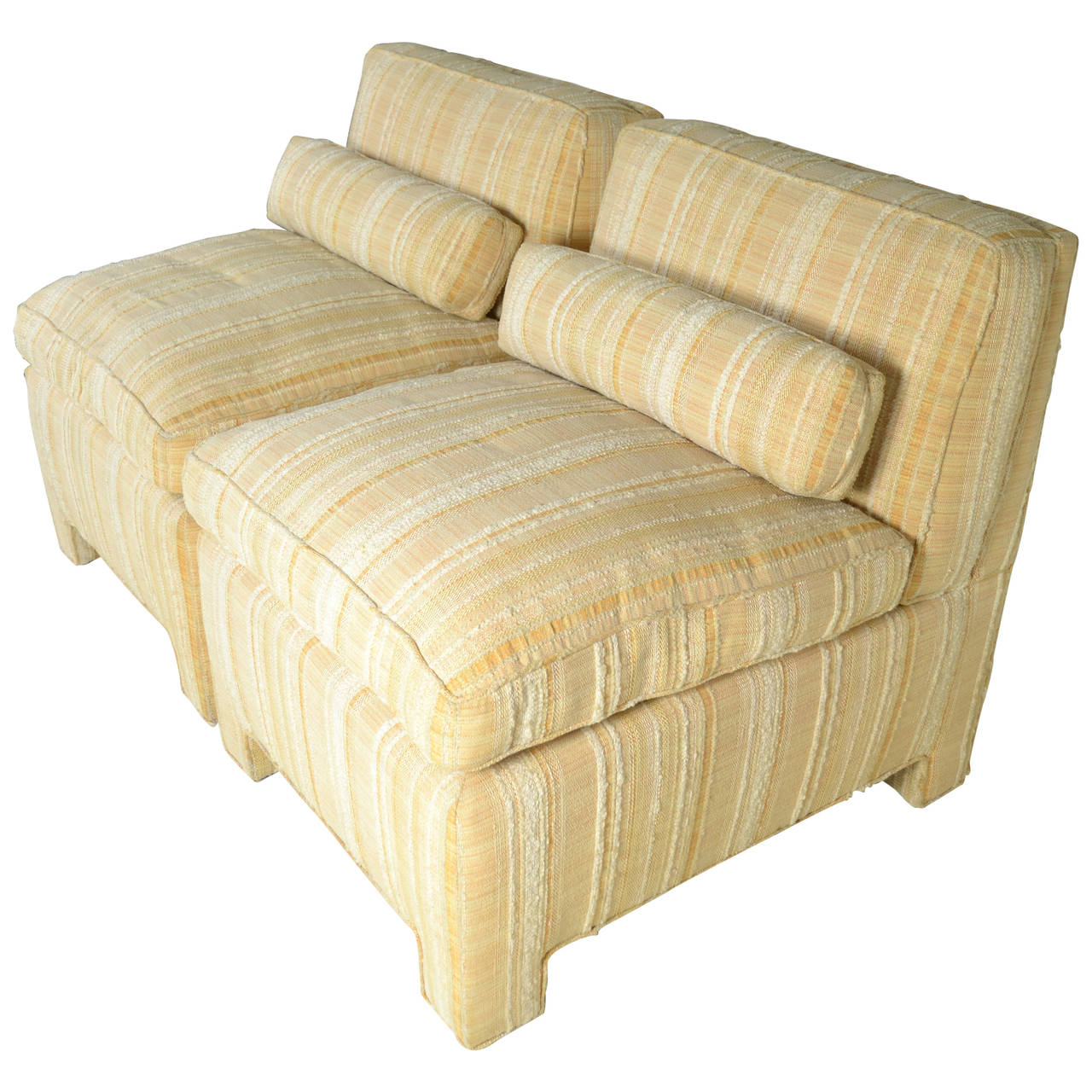 Pair of Modern Upholstered Slipper Chairs, circa 1960s
Handsome pair of fine quality slipper chairs, very comfortable. Purchased from Bloomingdales in the late 1960s. Original cover of textured cotton is very good condition with very little wear. Loose seat cushion fiber/feather.
Dimensions: 30"H X 25.5"W X 32"D
We ship worldwide. For more information about this

product, please email us or call us at (203) 984-4222.